Vancouver's Veterinary Compounding Pharmacy
Unfortunately, you can't explain to your pets why it's so important they take their medicine. All they know is that you're trying to make them swallow something bad. An added challenge is ensuring your animals receive the dosage they require. What works for a dachshund may not be suitable for a Great Dane.
At MacDonald's Prescriptions, our compounding pharmacists are familiar with the particular tastes of animals, and can work with you and your vet to develop a medication that meets your pet's specific physiological needs.
Got a cat that loves liver? Or a dog that goes crazy for lamb? From beef to cheese to lettuce salad (for those veggy-loving critters) we offer custom flavours that will have your pets begging for more. We can also provide medicine in alternate forms – such as transdermal gels – and prepare medications that have been discontinued by the original manufacturer.
So whether you have a sick llama or an ailing border collie, we can help ensure the medicine goes down – more quickly and easily than ever before.
See below for examples of some of our veterinary drug formulations:
Oral Suspensions
More info to come.
Soft Chews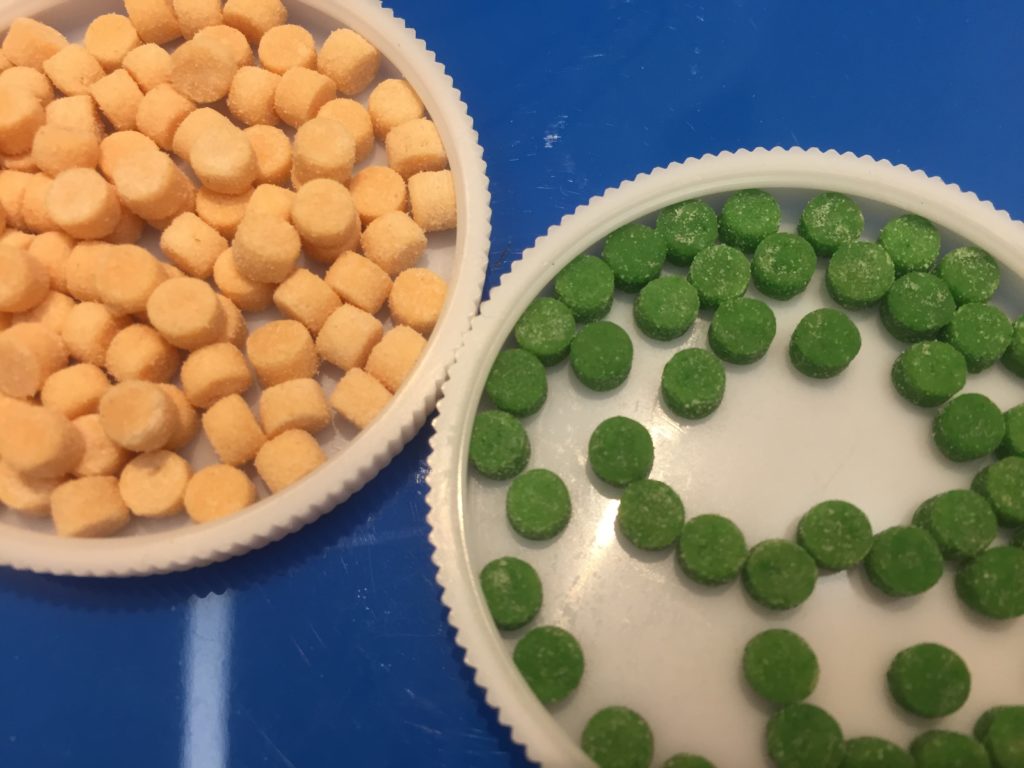 More info to come.
Hard Tablet Triturates
More info to come.
Transdermal Gels
More info to come.